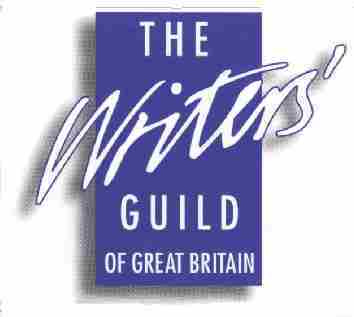 ..................................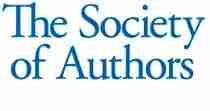 NEW TINNISWOOD AND IMISON AWARD SUBMISSIONS
Just received from Jo McCrum, Society of Authors....

Thank you for all those who have already submitted scripts for the 2011/12 awards.

To coordinate with next year's BBC Audio Awards we requested 18 months of scripts (January 2011 – June 2012) rather than the usual 12 months. We appreciate that it has been difficult for producers to submit scripts to be broadcast over March-June 2012 and wish to extend the deadline for those plays (and those plays only) to 1 May. After this date we will not accept any late entries.

The following year we will accept entries for 2012/13 awards from July 2012-December 2013. After this, our judging procedure should be in synch with the BBC Audio Awards, should they continue.

Imison entries should be sent to Jo McCrum, The Society of Authors, 84 Drayton Gardens, London, SW10 9SB. Tinniswood entries should be sent to Anne Hogben, Writers' Guild of Great Britain, 40 Rosebery Avenue, London, EC1R 4RX. For further information and entry forms please see www.societyofauthors.org

10 Feb 2012

UPDATE.... the venue and date have been changed - The 2011 winners are to be announced on 29 January 2012 at the inaugural BBC Audio Awards, Radio Theatre, BBC Broadcasting House, and NOT on 4 Dec as previously stated. This year, it seems, there will not be a separate Imison / Tinniswood Award gathering.


IMISON WINNER

MICHELLE LIPTON, for 'Amazing Grace' ..... well done, Michelle.......

Details below.

==========================================




IMISON SHORTLIST

Pictures below used by permission of the Society of Authors.



Atching Tan - A Tober of Loki Nogo by Dan Allum

The Pursuit by Matt Hartley

The Barber and the Ark by Marcia Layne

Amazing Grace by Michelle Lipton


NOTES ON THE PLAYS (BBC, edited)


ATCHING TAN
By Dan Allum.




Ambition and culture clash in the Traveller community.

Lovvie Arkley is torn. Does she marry childhood sweetheart Nelius and live a traditional, yet isolated Traveller life? Or does she renounce her culture to pursue a career in the outside 'Gorgia' world? Drama teacher John threatens to tip the balance. Recorded on location on a Traveller site, with all Traveller parts cast from the Traveller community.

Lovvie ..... Candis Nergaard
Nelius ..... Damian Le Bas
John ..... Brodie Ross
Norah ..... Maryanne Loveridge
Aggie ..... Sharon Loveridge
Jim ..... Dean Loveridge

Music by Howard Jacques, written by Dan Allum, producer: Charlotte Riches, director: Fiona Kelcher.


THE PURSUIT
By Matt Hartley.





When a road accident ends in tragedy, the police officer involved sets out to discover who was to blame. But is he prepared to accept the findings?

Paul . . . . . Don Gilet
Clare . . . . . Claire Price
Simon . . . . . Adeel Akhtar
Cormac . . . . . Sean Baker
Alison . . . . . Sally Orrock
Thomas . . . . . Rielly Newbold
Directed by Sasha Yevtushenko.


THE BARBER & THE ARK
By Marcia Layne.





Issachar has been given an ultimatum by Yvonne, either the dreadlocks go or she does. But the veteran barber he visits has other ideas. Over a bottle of his 'special ingredient roots tonic' the barber shares his dream of discovering the Ark of the Covenant in Ethiopia. A dream that will change Isaachar's life.

Issachar ..... Everal A.Walsh
Errol ..... Ram John Holder
Yvonne ..... Kay Purcell
Malachi ..... Tachia Newall
Abdullah ..... Faz Singhateh
Directed by Nadia Molinari.


AMAZING GRACE, five episodes
Woman's Hour Drama, by Michelle Lipton. Inspired by a true story.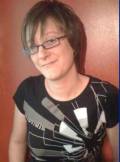 ......

When Grace's Sudanese village is attacked, she scoops up her children - two year old in her arms, nine year old holding her hand and the 10 year old twins running behind - and they flee, running for their lives.

A truck full of displaced villagers lets her on board. She loads her two daughters on to the truck and turns to lift the boys up. But they aren't there - they're gone. And the truck must go.

Grace must make any parent's most feared decision. A choice that is no choice - to save the children she has with her or abandon them to look for the two who are left behind.

This is the story of Grace - now living in the UK - and her battle to find and bring back her missing children.

Grace ..... Wunmi Mosaku
Bonnie ..... Patricia Routledge
Leo ..... Greg Wise
Jacob/Elijah ..... Beru Tessema
Kyla ..... Yusra Wasrama
Frankie/Red Cross Man ..... Bijan Daneshmand
Hope/Eco ..... Bea Comins
Solomon ..... Darren Hart
Truck Driver/Male Villager ..... Ali Rahman

Composer: Stephen Kilpatrick
Children's Choir: Dobcross Holy Trinity Primary School
Adult Choir : Leeds University Liturgical Choir

Executive Producer: Nicola Shindler
Director: Justine Potter
A Red production for BBC Radio 4.



The prize of £1,500 is donated by the Peggy Ramsay Foundation. It is judged by members of the Society of Authors' Broadcasting Committee (Alison Joseph (Chairman), Mike Bartlett, Lucy Caldwell, Nazrin Choudhury, Christopher William Hill, Karen Liebreich, Sue Limb, Karl Sabbagh, Colin Teevan and John Taylor).



The presentation of the award, along with the Tinniswood Award, will take place on the evening of Sunday 4th December at a private reception at the Radio Theatre, London.

UPDATE.... the venue and date have been changed - The 2011 winners are to be announced on 29 January 2012 at the inaugural BBC Audio Awards, Radio Theatre, BBC Broadcasting House, and NOT on 4 Dec as previously stated.



info from Jo McCrum, Soc. of Authors - many thanks.... -ND



For further information please contact Jo at the Society of Authors

Email: jmccrum@societyofauthors.org | Tel 020 7373 6642

..............................................................

CALL FOR ENTRIES

The Award encourages new talent by rewarding the best original radio drama by a writer new to radio and transmitted in the UK during the previous year (Jan 1 - 31 Dec 2010).

The winner receives £1,500, donated by the Peggy Ramsay Foundation.

In recent years all shortlisted plays have been given an extra broadcast on Radio 4 or Radio 7 during October.

Please download entry forms from the SOCIETY OF AUTHORS website.

Submissions deadline: 4 February 2011.

The work must be the first dramatic work by the writer (or writers) that has been broadcast. It may also include the first episode from an original series or serial. An adaptation for radio of a piece originally written for another medium and published/broadcast/performed will not be eligible.

A summary of past winners is shown below. More detailed information about each year is shown here:

2010 2009 2008 2007 2006 2005 2004 2003 2002 2001 2000 1997 1995 1994

PAST WINNERS
2010 The Road Wife, by Eoin McNamee
2009 Girl from Mars,by Lucy Caldwell
2008 Adam Beeson, for The Magician's Daughter
2007 Mike Bartlettt, for Not Talking
2006 Nazrin Choudhury, for Mixed Blood
2005 Steve Coombs, for Mr. Sex
2004 Stephen Sharkey, for All You on the Good Earth
2003 N.Leyshon & S. McAnena for Milk; Celia Bryce for The Skategrinder
2002 Rhiannon Tise, for The Waltzer
2001 Murray Gold, for Electricity
2000 Peter Morgan, for A Matter of Interpretation
1999 Ben Cooper, for Skin Deep
1998 Katie Hims, for Earthquake Girl
1997 John Waters, for Holy Secrets (jt); Rosemary Kay, for Wilde Belles
1996 Lee Hall, for I Love You Jimmy Spud
1995 Gerry Stembridge, for Daisy the Cow who Talked (jt) and James Stock, for Kissing the Gargoyle
1994 Gabriel Gbadamosi, for The Long Hot Summer of '76

---------------------------------------------------------