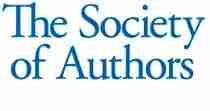 IMISON AWARD SHORTLIST

The winner of the Imison Award for Best Radio Drama Script by a new writer is:

How To Say Goodbye Properly by E V Crowe
Also shortlisted:
Goodbye by Morwenna Banks
The Man In The Lift by Tom Connolly
Paris, Nana and Me by Caroline Horton
(Judges: Society of Author's Broadcasting Committee)
NOTES ON THE PLAYS
11 Aug 2014: How to Say Goodbye Properly
By E.V.Crowe. Lucy feels as if she's been in the army her whole life. Her father swears that this is their last posting, but she has heard it so many times before. Lucy - Ellie Kendrick, Angela - Hermione Norris, Martin - Stuart McQuarrie, Toby - Alex Lawther. Producer - Abigail le Fleming.

19 Oct 2013: Saturday Drama- Goodbye
Young mother Lizzie has breast cancer but finds comfort and support in her oldest friend Jen, who promises to help her get through her treatment. The play is a glimpse into the lifelong friendship and how the illness pulls them together at first and then almost drives them apart. The play was very favourably reviewed by Jane Anderson of RT. The supporting cast includes MB's son and also her daughter Dolly Banks-Baddiel, who sings the song woven into the play 'I will follow you into the Dark'. 75m. Lizzie - Olivia Colman, Jen - Natascha McElhone, Matt - Darren Boyd, Nick - John Simm, Pat - Alison Steadman, Cissy - Seren Deeks, Billy - Ezra Banks-Baddiel, Maddie - Harley Bird, with Olivia Poulet, Sean Murray, Judy Flynn, Joal McCormack, Zubin Varia, Christopher Simons, Morwenna Banks, Dolly Banks-Baddiel. Producer Heather Larmour.

18 Oct 2013: The Man in the Lift
By Tom Connolly. A man is contracted to repair the lift in an urban residential tower block, but for some of the residents, his presence is much more significant than that. A first (very good) radio play by this writer. John - John Light, Melissa - Montana Thompson, Angie - Ruth Gemmell, Steve - Lee Ross, Maggie - Sheila Reid, Diana - Phyllida Law, with Richard Hawley, Kerryann White, Paul Bazely, Jillie Meers and Leila Farzard. Indie (Sweet Talk Productions). Producer Karen Rose.

13 May 2014: Paris, Nana and Me


By Caroline Horton. True story; when Caroline's French grandmother turns 90, Caroline takes her on a trip to Paris. But her grandmother can't remember what she was doing yesterday, and she has very poor sight. Was the trip a good idea? Caroline Horton as herself, with Chantal Garriques as Nana and other parts played by Jot Davies. Producer James Robinson.





PREVIOUS YEARS
2013 2012 2011 2010 2009 2008 2007 2006 2005
2004 2003 2002 2001 2000 1997 1995 1994

IMISON & TINNISWOOD AWARDS:
CALL FOR ENTRIES
Submission deadline: 17 September 2014  

The Imison Award for best original radio drama by a writer new to radio (£1,500)

The Imison Award was founded to encourage new writers  of original audio drama . Please forward any audio drama first broadcast or made available online within the UK by a UK based producer during the period 1 October 2013 - 31 October 2014. The work must be an original piece for audio, and it must be the first audio drama by the writer(s) that has been broadcast. An adaptation of a piece originally produced or published for any other medium e.g. stage, television, film, novel, poem or a short story will not be eligible.

Writing pairs must both be new to audio drama. Established and new writers can also apply for the Tinniswood Award for best audio drama script.The prize is judged by the Society of Authors' Broadcasting Committee.  

For more information about the Imison award including submission details and entry forms see  www.societyofauthors.org.    

We are grateful to the ALCS and Peggy Ramsay Foundation for their generous sponsorship of the awards.   

Please contact Jo McCrum (Imison)[jmccrum@societyofauthors.org] or Anne Hogben (Tinniswood) [anne@writersguild.org] if you think you may need a short extension to the deadline. These are given at discretion and depending on the extenuating circumstances. Please note the Writers' Guild address is now: 1st Flr, 134 Tooley Street, London, SE1 2TU.

Jo McCrum , The Society of Authors, 84 Drayton Gardens, London, SW10 9SB.


A summary of past winners is shown below.

PAST WINNERS
2013 The Loving Ballad of Captain Bateman, by Joseph Wilde
2012 Do You Like Banana, Comrades? by Csaba Székely
2011 Amazing Grace, by Michelle Lipton
2010 The Road Wife, by Eoin McNamee
2009 Girl from Mars,by Lucy Caldwell
2008 Adam Beeson, for The Magician's Daughter
2007 Mike Bartlettt, for Not Talking
2006 Nazrin Choudhury, for Mixed Blood
2005 Steve Coombs, for Mr. Sex
2004 Stephen Sharkey, for All You on the Good Earth
2003 N.Leyshon & S. McAnena for Milk; Celia Bryce for The Skategrinder
2002 Rhiannon Tise, for The Waltzer
2001 Murray Gold, for Electricity
2000 Peter Morgan, for A Matter of Interpretation
1999 Ben Cooper, for Skin Deep
1998 Katie Hims, for Earthquake Girl
1997 John Waters, for Holy Secrets (jt); Rosemary Kay, for Wilde Belles
1996 Lee Hall, for I Love You Jimmy Spud
1995 Gerry Stembridge, for Daisy the Cow who Talked (jt) and James Stock, for Kissing the Gargoyle
1994 Gabriel Gbadamosi, for The Long Hot Summer of '76

---------------------------------------------------------