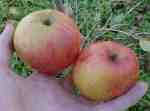 .....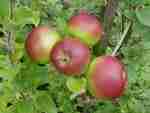 .....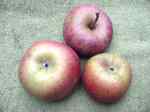 .....
LEICESTERSHIRE APPLES NEWS 2018
...................... 2017..... 2016..... 2015..... 2014..... 2013..... 2012..... 2011..... 2010..... 2009

Buy Leicestershire Apples



COSBY APPLE GRAFTING COURSE (5hr)
Will run next on Sat 17th Feb and also on Sat 24 Feb 2018; cost £28.


FUTURE EVENTS

2018
Sat 17 Feb, 9.30 for 10.00, All-day Grafting Course, Cosby Methodist Church; email for details
Sat 24 Feb, 9.30 for 10.00, All-day Grafting Course, as above.
Sun 25 Feb, 11.00, 2-hour Grafting Workshop, St. Hugh's Hall, Mkt. Harb;contact J.Egan. for details
Mon 26 Feb, 10am: pruning at Cotesbach Hall with Grafters and Growers
Wed 28 Mar, Mkt. Harborough Gardening Club, 7.30, Con Club lounge (mw)
Wed 16 May, 7.30pm, Stamford Comm Orchard Gp, Crown Hotel, Stamford PE9 2AG (mw)
Mon 8 Oct, Denton & Distr. Gdning Club, 7.30, Village Hall, Denton, Northants (mw)
Thur 25 Oct, 7.30pm, Burton on the Wolds Gardening Club, in the village hall (mw)
Sun 18 Nov, EMidlands Cott Gdn Soc, 2.30pm (sic) Barwell Village Hall (nd/ad)

2019
1 May, Oundle Horticultural Society, talk (mw)


EVENTS & NEWS


THE WEATHER
The latter part of the winter has seen very poor weather, lower temperatures and waterlogging. It's good to see some of the grafts waking up but now we have yet more rain, which will make late tree planting difficult. Our flowering prunus was in flower on 20 Mar, a week later than last year, but my brother's flowering malus was out on Mar 30th (same as last year). It's difficult to predict the apple blossom dates this year but it shouldn't be too different from 2017. Our first apple blossom last year was on 12 April.

31 Mar 2018


MEL ON RADIO LEICESTER WITH BEN JACKSON, 16 MAR 2018
Mel describes the work of Leicestershire Heritage Apples project: locating the lost Leicestershire varieties, spreading them around the county, teaching the art of grafting, the importance of local food production and sustainability. She also mentions the construction of family trees: those with several varieties of apple on one tree. The interview with Ben Jackson is here.

Those of you interested in family trees may like to investigate this sequence of 8 videos which shows in detail the transformation of an unwanted tree into one with many varieties on its branches:

Family apple tree construction

1 making the framework
2 new shoots forming
3 more growth
4 preparing for grafting (Feb 2017)
5 grafting
6 after grafting
7 new shoots growing
8 rapid growth and wind damage

It's now March 2018 and I have just added another twenty scions onto the tree. Last year's growths have been cut back slightly so this year's grafts have a chance to catch up. As soon as Julie is available for filming we'll do a follow-up. Meanwhile here are two photos of the tree on 16 Mar; click on the thumbnails to see them more clearly.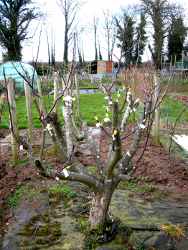 ....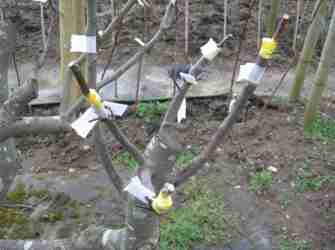 16 Mar 2018

PRUNING, COTESBACH HALL, 26 FEB 2018
Nigel was pruning again at Cotesbach Hall; about 34F and windy but the trees were looking much better by the end of the day. Judith Egan organised the event, and we were joined by Cee from Great Glen, and by Sophy for the afternoon session. Two people who attended the grafting workshop yesterday also assisted; thank you! Sophy provided a superb homemade soup at lunchtime, and Judith brough home-baked bread and fresh walnut cake. We hope to meet for a summer pruning session in about 5 months' time.
26 Feb 2018

GRAFTING WORKSHOP, MKT. HARBOROUGH, 25 FEB 2018
St. Hugh's Hall, 11am-1pm. Sixteen students attended the session, which was organized by Judith Egan. Judith, with her Lubernham Grafters & growers group, has been responsible for introducing large numbers of heritage apple trees, including many Leicestershire apples, into gardens in and around the town. There will be two follow-up grafting days during the week to increase the number of trees available. A few pictures of the event are shown below.
26 Feb 2018

GRAFTING COURSE 2, COSBY, 24 FEB 2018
7 students attended the session today: 9.30-4.00pm; several from Woodhouse Eaves, two from Towcester and one from Derby. The tasting and apple cake were appreciated, and everyone went away with two trees. One person was attending for the third time! For the tasting, we used Varieties: Mere Pippin, Pink Pearl, Christmas Pink, Burford Yellow, High Cross, Durrant's apple, Hidden Rose, Parkway, Croft Late, Suttonelms, West Virginia Beauty, Egremont Russet and Webster. Pictures of the day are shown below.
24 Feb 2018

APPLES TALK, 20 Feb 2018
Wymeswold; History Society. Given by Mel Wilson.
21 Feb 2018

GRAFTING COURSE 1, COSBY, 17 FEB 2018
7 students attended our session today; 9.30-3.30pm, and grafted a large selection of unusual apples: Heritage, Leicestershire and "Other" - including rare redfleshed and seedless. Here are members of today's group hard at work. Alison provided her usual apple cake and we sampled a dozen late winter apples, none of which were in the National Fruit Collection. Christmas Pink was noteworthy - an excellent flavour, and good internal colour. Mere Pippin (brilliant white flesh which doesn't brown), Pink Pearl and Burford Yellow also attracted comment. Click the thumbnails for more detail.
17 Feb 2018

GRAFTING COURSES
I am presently sorting out the apple tasting for Saturday's grafting course. Here we have 12 varieties of varying flavour and colour, all picked in late December or early January.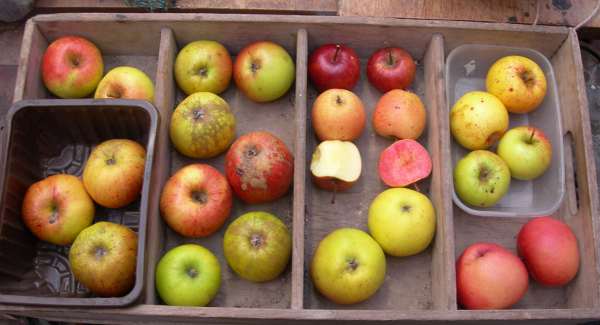 Varieties: Mere Pippin, Pink Pearl, Christmas Pink, Burford Yellow, High Cross, Durrant's apple, Hidden Rose, Parkway, Croft Late, Suttonelms and Webster. None of these apples - not one - is in the National Fruit Collection.
The late-storing 'Phase 3' apple is a category which has never made it into the supermarkets; they are very high in sugar; often low in juice, and can tolerate fairly severe frost; the Burford Yellow apples this year survived -7C in good condition.
The two cut apples below are the Durrant apple,with its unusual flavour and cream flesh, and Hidden Rose; the dark pigmentation has largely developed in storage at about 40F in the cellar.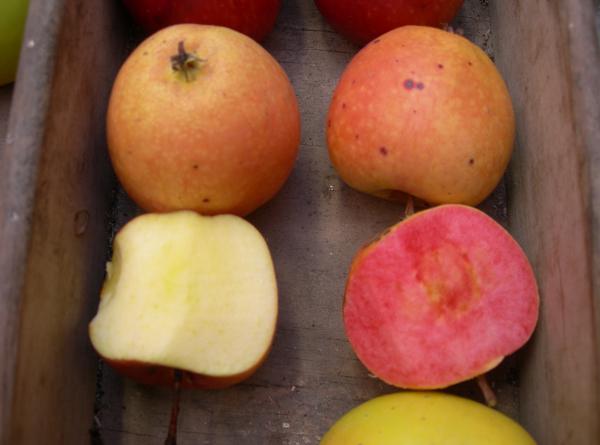 15 Feb 18

BROCK'S HILL TRAINING
Nigel delivered two teaching sessions on the pruning of apple trees on 31 Jan and 7 Feb, to the HLF volunteers at Brock's Hill. The events were organised by Jamie Gould.
8 Feb 18





Nigel Deacon / Mel Wilson /Alison Deacon