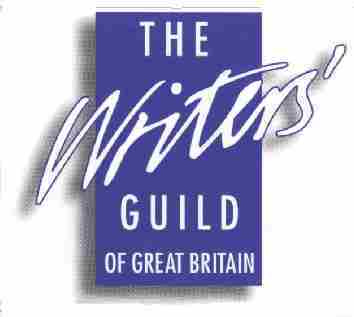 ..................................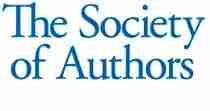 The winner of the Tinniswood Award this year is Morwenna Banks, for 'Goodbye'.
TINNISWOOD AWARD SHORTLIST

The shortlist for the Tinniswood Radio Drama Award for Best Radio Drama Script is:
-Goodbye by Morwenna Banks
The Good Listener by Fin Kennedy
Men Who Sleep In Cars by Michael Symmons Roberts
(Judges Sue Teddern, Amanda Whittington and Kate Chapman)
NOTES ON THE PLAYS

19 Oct 2013: Saturday Drama- Goodbye
Young mother Lizzie has breast cancer but finds comfort and support in her oldest friend Jen, who promises to help her get through her treatment. The play is a glimpse into the lifelong friendship and how the illness pulls them together at first and then almost drives them apart. The play was very favourably reviewed by Jane Anderson of RT. The supporting cast includes MB's son and also her daughter Dolly Banks-Baddiel, who sings the song woven into the play 'I will follow you into the Dark'. 75m. Lizzie - Olivia Colman, Jen - Natascha McElhone, Matt - Darren Boyd, Nick - John Simm, Pat - Alison Steadman, Cissy - Seren Deeks, Billy - Ezra Banks-Baddiel, Maddie - Harley Bird, with Olivia Poulet, Sean Murray, Judy Flynn, Joal McCormack, Zubin Varia, Christopher Simons, Morwenna Banks, Dolly Banks-Baddiel. Producer Heather Larmour.

13 Aug 2014: The Good Listener
By Fin Kennedy. The intelligence agency GCHQ tracks three young Muslims as they head for Syria. Owen Teale, Pollyanna McIntosh, Ashley Kumar, Alison Newman, Richard Maxted, Dominic Hawksley, Faraz Alauddin, Ahmed Malik, Ali Malik. Producer - Boz Temple-Morris. Indie (Holy Mountain).

12 June 2014: Men Who Sleep In Cars
By Michael Symmons Roberts. Three men whose lives have been turned upside-down by the recession sleep in their cars on the streets of Manchester. They listen to their radios for company. All three have lost their homes, their work and their old familiar lives. Narrator - Maxine peake, with Nick Haverson, Robert Haythorne, Rob Edwards; Pat Nevin as the sports reporter. Produced by Susan Roberts.


The Tinniswood Award - £1,500
IMISON & TINNISWOOD AWARDS - CALL FOR ENTRIES
Submission deadline: 17 September 2014  
Established and new writers can apply for the Tinniswood Award for best audio drama script.The prize is judged by the Society of Authors' Broadcasting Committee.  
The Tinniswood Award for best original radio drama (£1,500) The Tinniswood Award honours the best original audio drama script first broadcast or made available online within the UK by a UK based producer during the period 1 October 2013 - 31 October 2014. The work must be an original piece for audio as broadcast and may also include the first episode from an original series or serial.
An adaptation for radio of a piece originally written for any other medium e.g. stage, television, film, novel, poem or a short story will not be eligible.
Submissions will now be accepted from any party. There is a £50 entry fee.  Judges for the 2012 award are yet to be confirmed.  
For more information about the award including submission details, entry forms, see here: www.societyofauthors.org/tinniswood-award    
We are grateful to the ALCS and Peggy Ramsay Foundation for their generous sponsorship of the awards.   
Please contact Jo McCrum [jmccrum@societyofauthors.org] (Imison) or Anne Hogben [anne@writersguild.org.uk] (Tinniswood) if you think you may need a short extension to the deadline. These are given at discretion and depending on the extenuating circumstances. Please note the Writers' Guild address is now: 1st Flr, 134 Tooley Street, London, SE1 2TU.

Jo McCrum , The Society of Authors, 84 Drayton Gardens, London, SW10 9SB.


LIST OF PAST WINNERS:
2013 Marathon Tales by Colin Teevan and Hannah Silva
2012 Kafka the Musical by Murray Gold
2011 Gerontius by Stephen Wyatt
2010 Ivan and the Dogs by Hattie Naylor
2009 Goldfish Girl by Peter Souter
2008 Memorials to the Missing by Stephen Wyatt
2007 Not Talking by Mike Bartlett and To Be A Pilgrim by Rachel Joyce
2006 Beast by Nick Warburton
2005 Norman by Mike Stott
2004 Killing Maestros by Christopher William Hill