ARTWORK
Nigel is a black & white artist.
More pages: 2.. 3.. 4.. 5..



..

..

..

Pictures above: House in Croft, Croft church, cottage in Preston near Uppingham, Kings College Cambridge.

Others: (click on the text):

Broughton Astley Church, Leics,
Bridge of Sighs, St. John's College, Cambridge,
Berkeley Arms, Tewkesbury,
Preston: view along Main St.,
Preston: another view,
Manor Farm, Littlethorpe, Leics,
Permanent House, Leicester.

These are miniatures; each picture takes 8 hours and measures 6" x 4".

Others (detailed pictures not on-line)
Tynemouth Castle and Priory
Croft Church, Leics (another view)
Old Almshouses, Stamford, Lincs
St. Catharine's College, Cambridge
St. John's College, Cambridge
Old School House, Kirby Muxloe, Leics
A street in Robin Hood's Bay
The Gunpowder Tower, Heidelberg Castle
Pfalzgrafenstein Castle, from the bank of the Rhine
Leicester Guildhall
Queens College, Cambridge
Auburn Place, Lutterworth, Leics
Ely Cathedral
Llanwrtyd Wells - a cottage by the river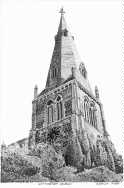 Cottingham Church, Rutland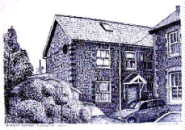 Cottage by the river, Llanwrtyd Wells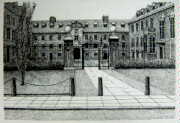 Catz

Street scene, Tewkesbury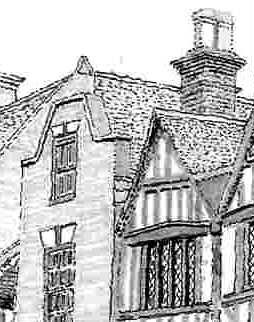 detail from street scene, Tewkesbury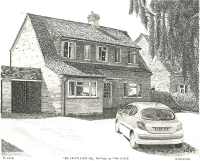 house in Sutton-in-the-Elms, Leics.

We will also show some sketches by Joan Tomlinson, Nigel's aunt, who died almost sixty years ago, shortly before her 21st birthday, and who showed great artistic talent. If you'd like more information, please contact us. Here's the first two:

The Pro
Playmates


More artwork on
art page 2
art page 3
art page 4










PHOTOGRAPHY
Stuart is a photographer with an interest in plants and wildlife.





More pages (4,5 still blank but will be updated soon): 2.. 3.. 4.. 5..



SOME RELATED LINKS

Beautiful ink sketches of churches and other fine buildings by E.W.Green:
http://www.ewgreen.org.uk

Interesting site devoted to fine brick architecture run by John Laviniere, a building surveyor based in London:
http://www.gaugedbrickworkwork.com

Glass engraving: glass, crystal, commissions of all kinds. Lesley Pyke's workshop is in Halesworth, Suffolk.
http://www.lesleypyke.com

High quality photography at reasonable prices:
http:www.picha-photographic.co.uk