Links to other sites
PLEASE NOTE OUR NEW URL:
www.suttonelms.org.uk


GOOGLE servers: Britain... Germany... Australia... Switzerland... France... Canada... New Zealand... Japan...
RADIO DRAMA WEBSITES
PLAYWRIGHTS, DRAMATISTS, PRODUCERS, MUSICIANS: THEIR OWN WEBSITES...
These links are checked every now and again, but inevitably people go offline for a variety of reasons.


*d 1999; site run by Stanton family

OTHER WRITERS: WEBSITES & BLOGS
RADIO DRAMA
UNUSUAL AUDIO BOOKS & RECORDINGS
Crimson Cats, run by Michael Bartlett, publishes books and other items on CD that are unlikely to be available in audio form anywhere else. Some of their titles: the Authentic Narrative of the Death of Lord Nelson by William Beatty, My Life and Times, the autobiography of Jerome K Jerome, The Beetle Hunter and Other Stories, by Sir Arthur Conan Doyle, Everyman's England, by Victor Canning, and Gods and Fighting Men, – the classic collection of Lady Gregory's translations of the Irish stories of Finn McCool. A new departure for Crimson Cats is their set of interviews with sporting personalities from the past, including Ted Dexter, Mary Peters and Stirling Moss. Many more titles; website at:-
www.crimsoncats.co.uk

US RADIO DRAMA - HOWARD BLUE
Howard has written "Words at War" - a book describing how 17 US radio dramatists and their actors fought a war of words against fascism, beginning in the late 30s. See Howard's website:
http://www.HowardBlue.com

BROADCASTING IN NEW YORK
Summary of important dates in New York's broadcasting history, compiled by Steven Thomas

RADIO DRAMA - the EDITH THOMPSON case
Molly Cutpurse, who writes about recent history, has written an unusual novel about Edith Thompson's life, which was published in 2005; details can be found on her website:
http://www.mollycutpurse.com/
More about the case on Shelagh Stephenson's page and in her play "Darling Peidi" (1993).

Playwrights Database:
plays produced or published in English since 1956:
http://www.doollee.com

RADIOLISTINGS
Impressive database of more recent (1997-2012) material broadcast by BBC radio,
searchable in many different ways; assembled by Paul Wells.
http://www.radiolistings.co.uk

INDEPENDENT RADIO DRAMA PRODUCTIONS
Articles by Tim Crooks and others: archive of the well-known site
http://www.irdp.co.uk
THEATRE & AUDIO THEATRE
BUNBURY BANTER THEATRE COMPANY


Delivering high-quality story telling, especially with new writing, across a range of media including radio drama. Bunbanter (the company's nickname) aims to make theatre of all types accessible to new audiences and new talent.
http://www.bunbanter.com

WIRELESS THEATRE COMPANY
A new Audio Online Theatre Company producing audio plays, books, comedy sketches, short stories and more to be downloaded to Ipods, MP3 players, desktops and mobile phones direct from the site, free – no registering, no payment. It brings radio drama to the kids and keeps this wonderful medium alive.
http://www.wirelesstheatrecompany.co.uk
ACTORS
GRAHAM SEED
Nigel Pargetter from "The Archers"
DAVID McKAIL
http://www.mckail.com
NATHANIEL PARKER
http://www.nathanielparker.com
PAUL SCOFIELD
http://www.scofieldsperformances.com
VALMIKE RAMPERSAD
http://www.valmike.com
MUSIC, including EARLY PIANO AND HARPSICHORD
HARPSICHORD MUSIC
Site of the British Harpsichord Society:
reviews, events and information
about the repertoire:
http://www.harpsichord.org.uk/
JOHN COLLINS, HARPSICHORDIST & ORGANIST
www.johnscollinsworthing.org.uk
Information and reviews about the European repertoire, including Iberian, French, English, Flemish, Italian, Dutch, German & Polish harpsichord and organ music.
John also does translations (Spanish, Portuguese, French, Italian).
MARTIN VOORTMAN
Martin is a musician, researcher, transcriber and publisher of early keyboard music, and has discovered a number of unknown pieces by early Spanish composers including Soler and Nebra. He welcomes requests for information and is ready to provide scores and CDs: see
http://www.trito.es
His personal website is at
http://voortman-musik.npage.de
KISS OFF
Band formerly known as Dollie Mix, assembled by Mandy Giltjes in 2009.
R & B, rock / progressive /pop - this is a link to the promo video for their first single, "Misfit".


.
BRIAN BLOOD'S COMPOSER DIRECTORY
-An amazingly comprehensive index to composer information. Under construction, but many parts accessible. The following will get you to the "A" page; if you want "B" (Bartok etc) use /cdefsb, and so on. Slow loading because of the weight of information. And for music scores, don't forget the IMSLP site.
http://www.dolmetsch.com/cdefsa.htm
PIANO PLAYING
https://www.fireinsidemusic.com/piano-keyboard/
KARTING
GO-KARTING
Go Karts R us! Manco Go Carts & Mini Bikes:
Go-Karts, Fun Carts, Mini-Bikes, ATV's and Scooters.
Complete Manco and Dinli online Parts Dept.
http://www.GoKartsRus.com/

GOKARTS & BUGGIES
A wide selection of gokarts, mopeds, scooters, buggies, and all-terrain vehicles.
http://expressatvs.com
ENERGY
Power Generation and Energy

WIND TURBINES, NUCLEAR POWER, RENEWABLE ENERGY
www.habitat21.co.uk/
Site discussing renewable energy technology, nuclear power, the greenhouse effect, wind turbines, and propaganda masquerading as science. Constructed and written by Nigel Deacon, owner of Diversity Website.

THE CONSERVATIVE WOMAN
Articles about the way renewable energy is causing an energy disaster in the UK.
http://www.conservativewoman.co.uk.

THE MAN-MADE GLOBAL WARMING HOAX?
Site giving clear information about "global warming", explaining the basic science and the way it is misrepresented by the mainstream media.
http://middlebury.net/op-ed/global-warming-01.html
BBC RADIO PROGRAMMES:
COLLECTORS, ARCHIVES
Collectors
THE BRITISH COMEDY WEBSITE
is the leading UK comedy resource on the web. It's run by Steve Arnold, who has also added drama pages to the site. Web address:
www.Britishcomedy.org.uk
www.Britishdrama.org.uk
JEREMY STEVENSON RADIO SOUND ARCHIVE
The Jeremy Stevenson Archive was probably the best and largest private archive of off-air BBC recordings (comedy and drama) in the UK. Jeremy had an extensive collection of broadcast and never-broadcast Gilbert and Sullivan performances going back to the fifties. I am sorry to report that Jeremy died in early 2011. Website at www.gilbertandsullivan.freeservers.com/ has now expired.
RADIO DAYS
Excellent quick-loading site specialising in vintage BBC radio programmes:
http://www.whirligig-tv.co.uk/radio/
GREG MARSHALL'S SITE:
Interesting coverage of radio detectives: Paul Temple, Philip Odell, Richard Hannay, Holmes, Poirot - and more:
http://www.geocities.com/gregorym101/
STEPTOE & SON
Site run by Bob Cook devoted to one of the best comedy duos ever: He also runs a site devoted to the classic BBC drama slot of years ago, Saturday Night Theatre.
http://www.albertand harold.co.uk/
http://www.saturday-night-theatre.co.uk/index.html
VINTAGE BROADCASTING
Covers all aspects of broadcasting history;links to collectors of programmes and equipment; excellent noticeboard. Run by David and Lyn Laine at
http://www.vintagebroadcasting.org.uk
HISTORY OF RADIO BROADCASTING
Listen to old programmes on-line with Richard Mann at
http://www.oldtimeradioprograms.com
AMERICAN OLD TIME RADIO SITE
Articles on all aspects of collecting OTR programmes, and links to collectors. Run by Lou Genko at
http://www.old-time.com
COLLECTORS CLASSIC RADIOS
A site run by Merrill Mabbs; articles on antique radios and links to other collectors; you can even buy some of the radios on show.
http://classicradiogallery.com
WINE
Interesting site with a different slant to ours:
http://www.winemakingandbeerbrewing.com



APPLES AND APPLE TREES
APPLES & NUTS
Trials and tribulations of a fruit and nut grower
NATIONAL FRUIT COLLECTIONS
Brogdale is home, at present, to the National Fruit Collections, the largest collection of fruit trees in the world. There are 1,800 varieties of apple, 550 of pear, 350 of plum, 220 of cherry, 320 varieties of bush fruit, and smaller collections of nuts and vines, grown in 150 acres of beautiful orchards.
http://www.brogdale.org/

FRANK MATTHEWS NURSERIES
The widest range of trees in the UK with over 200 varieties of fruit trees
along with over 400 different varieties of ornamentals. Website at
www.frankpmatthews.com .

BERNWODE PLANTS
Nursery at Ludgershall, Bucks, supplying an enormous selection of apple trees and cherry trees,
including rediscovered ancient varieties. They also do vines, nectarines, peaches, plums, pears, etc.
www.bernwodeplants.co.uk .

JOAN MORGAN'S SITE
Joan Morgan is the author of "The Book of Apples", and is involved in trying to keep the National Fruit Collection intact and at Brogdale. Her fruit site contains updates on the situation and a blog with discussion on this and other matters.
www.fruitforum.net.

REAL ENGLISH FRUIT
Real English Fruit, based in Suffolk, UK, was founded by fruit grower Dan Neuteboom in order to supply quality fruit trees, for growing in pots, patios, gardens and small orchards. His service also includes the design and planning of small or mini orchards, efficient layouts for multi fruit gardens, and a service of expert fruit tree consultancy for all problems concerning home orchards.
http://www.realenglishfruit.co.uk /

YORKSHIRE ORCHARDS:-
A new venture; 60 types of apple grown, including classic English varieties, located near York. Trees began producing fruit in commercial quantities in 2006 for local farmers' markets.
http://www.yorkshireorchards.co.uk
APPLES in Botley, Hampshire: FRUITWISE
An interesting apple and cider site run by Stephen and Julia Hayes: they are apple growers in Botley with about 1000 trees - all decent varieties. Web address is:
http://www.botley.com/fruitwise/fruitwise.html
and their new website, updated each week, is at
http://www.fruitwise.net /
-contains advice about what varieties to plant, which to avoid, pruning of trees, etc.
APPLE FLAVOURS AND ORIGINS
Richard Borrie's site is dedicated to describing the origins of different apple varieties and the flavours of the various apples. Unusual, interesting site. Web address: http://www.orangepippin.com /
RECKLESS ORCHARD
Winifred and Les Baker run a small landscape architecture practice (named after a traditional orchard) promoting, where suitable, the planting of orchards in development schemes. They have worked with the Brogdale Trust in the past. Their web address is
http://www.recklessorchard.com/
CIDER MAKING
Mark Shirley is an organic cidermaking enthusiast; he runs Rockingham Forest Cider, on the Northamptonshire / Leicestershire border. He's based in Middleton, and his web address is
http://rockinghamforestcider.moonfruit.com/
TULLENS FRUIT FARM
Tullens sell traditional English apples including Cox, Worcester Permaine and Bramley; Laxton's Superb and Blenheim Orange will be available soon. The farm is based in Pulborough, West Sussex. They also sell apple juice (5 types) and organic lamb from their Dorset Downs sheep - all from their farm shop. Web address:
http://www.tullens.co.uk/

EDEN POINT NURSERIES
A family-run company that specialises in supplying high quality apple trees, organically grown, specialising in hardy, disease-resistant eating/cooking apples for the home garden and a range of cider apple trees for the home or commercial orchard. 20 Giller Dv, Preston, Lancs.
http://www.edenpointnurseries.co.uk

BIOLOGICAL FRUIT SPECIALITIES
Biologische Obstspezialitaten; nursery in Switzerland run by Helmut Müller & Monika Bühler.
http://www.bio-obst.ch
There's also a large gallery of trees and fruit, and an English blog about bio-obst.ch and traditional orchards, at www.charingworthorchardtrust.blogspot.com
PLANTING, GROWING, STORING and EATING FRUIT
Informative site for fruit enthusiasts:
http://www.fruitexpert.co.uk/
VINES
AMIGONI FAMILY VINEYARDS
Vineyard growing premium grape varieties and selling vine protection products. Located in Centerview, Missouri. Bird netting, frost protection fabric, and a well-written website with high information content on vines.
http://www.amigoni.com/
GARDENING
CONTROLLING GARDEN PESTS
Non-chemical ways of getting rid of garden pests:
NYCity Pest Control
GARDEN OF EADEN
Simon Eade's website and blog - containing articles on all aspects of gardening.
website & blog
GARDENERS' QUESTION TIME: DAPHNE LEDWARD
Author, broadcaster, and on the GQT panel as the first female gardening expert....her website is at:
http://www.daphneledward.com/
POTATOES
Growing in containers at
http://www.gardeningknowhow.com
POTATOES
Scottish Crop Research Institute, Invergowrie: SCRI.
Researches environmentalinteractions, genetics, plant pathology and health & nutrition. Hosts the Commonwealth Potato Collection.
http://www.scri.ac.uk/

British Potato Council: BPC.
A public body working on behalf of potato growers and purchasers to promote British potatoes.
http://www.potato.org.uk/

Jamieson Brothers Seed Potatoes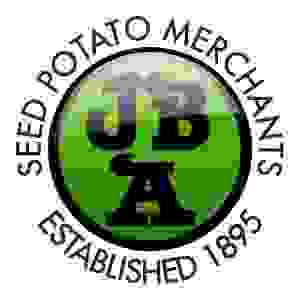 Established in 1895, Jamieson Brothers of Annan are specialist seed potato suppliers and producers, selling high grade Scottish seed potatoes; they have exclusive varieties only available fron their online shop. Email: info (at)jbaseedpotatoes.co.uk, tel. 01461-202567; address: Rosefield Farm, Old Carlisle Rd, Annan, Dumfries & Galloway, DG12 6QX. Website:
http://www.jbaseedpotatoes.co.uk/
and their potato blog, run by Iain Barbour, is at
http://wwwjbaseedpotatoes.blogspot.com/


FLOWERS
FLOWER PHOTOGRAPHY
Beautiful close-ups of garden flowers by Calum Steen, IT specialist, at
http://www.steen-acres.co.uk/
FLOWER EXPERTS
Comprehensive information on flowers, flower gifts, the international floral trade, and lots of photographs.
http://www.theflowerexpert.com


FLOWERS
A useful flower image database for easy identification of hundreds of different
flowers .
OTHER INTERESTING SITES
FRAZER IRWIN
Frazer is a horticulturalist, historian, broadcaster and Ilkley's "most outspoken resident"; he has run websites on conservation with a touch of Darwin along the way - even a link to the wonderful Darwin project (begun by Sydney Smith and Fred Burkhardt) at one stage.
His blogs are :
The Book of Successful Accidents
Voice of the Countryside
Webfooted Travellers
SALLY CUNNINGHAM
Specialist in Asian vegetables and an expert on fruit & veg and how to grow them.
www.askaboutplants.com
DARWIN BICENTENARY
To celebrate Darwin's bicentenary, Darwin200 plans to celebrate the impact that Darwin's ideas continue to have on our lives. This is a Natural History Museum project.
http://www.darwin200.org/darwins-britain/ilkley.html
GLASS ENGRAVING AND DESIGN
High quality glass engraving: glass, crystal, commissions of all kinds. Lesley Pyke's workshop is in Halesworth, Suffolk.
http://www.lesleypyke.com
STEPHEN SHAW
Interesting family site with sections on computing, radio comedy & autobiography:
https://ftp.whtech.com/Users/stephen/index.htm
STEPS FOR THE FUTURE
Dancing group based in Derby run by Maggie Attenborrow for those with learning disabilities:
http://www.stepsforthefuture.org.uk
Recent Youtube of 'STEPS'.