Very attractive blue and white variety. Main crop. Unusually good as late winter spuds - floury and good flavour. Similar colour to the famous 'Catriona'. Yield 2 to 3lb in a 3 gallon pot. Good reliable yielder; tubers excellent quality with few blemishes.

Pictures (click on small images for detail):

Flowers: Some Blue Belle plants produce flowers; eye-catching and vivid.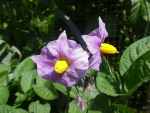 Tubers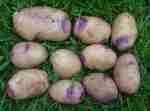 ....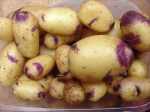 ....



Seed tubers of this variety can be obtained from JBA Seed Potatoes by clicking the link below:



Nigel Deacon / Diversity website