Video 3, 30 Jun 16.
Tree planting. To see in more detail, click the image.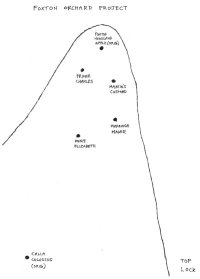 Video 2, 12 May 16
The site is surveyed again, after the scrubland has been partially cleared.

Video 1, 4 Nov 15
An initial survey of the site - the former garden attached to the lock-keeper's cottage.