My collection of Radio Times goes back to 28th.September 1923. (Vol 1 No 1). They are all in bound volumes with no gaps. In the first picture you can see the volumes starting with Vol 1 and going as far as summer 1968. After that the collection continues in various cupboards and other places.
Now we pass on to see some of the most famous Radio Times covers.
How many times have the Archers made the Front Cover?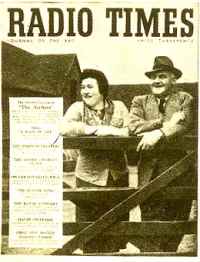 Soaps come and soaps go - but The Archers goes on for ever. Well it certainly looks that way. I would like to mention here that I am president of "The Ron Taylor Fan Club". Just to remind anyone who's forgotten, Ron worked for Tony for a time. I'm sure Tony won't have forgotten it. I greatly admired Ron's method of planting leeks. So much so that I tried his method myself. In case anyone doubts this story, Rosemary took a photograph at the time and sent it to the Borchester Echo. And yes, indeed, they did publish it. Click on the Ron Taylor page of this website to see it.
Christmas 1958 Edition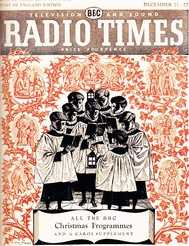 On the 23rd. December one can find the cast and broadcast details of the Sadler's Wells second broadcast of "The Merry Widow". Anna was played by June Bronhill, Danilo by John Larsen and the baron by Howell Glynne.
Hancock's Half Hour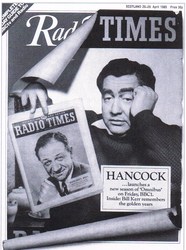 Most of these programmes exist in the Jeremy Stevenson Archives.
The Borgias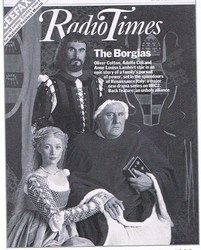 A Television series that was well worth keeping.
Some Mothers do 'ave em!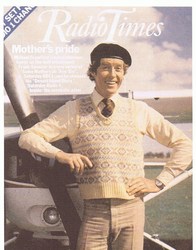 Every programme in this superb series is retained safely in the Jeremy Stevenson video archives.
A good selection of covers !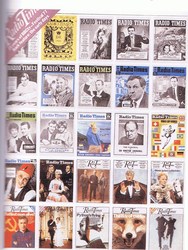 This has to be the Radio Times cover that everyone remembers.
The Letters Page


I made my opinions known to all.
Jimmy Edwards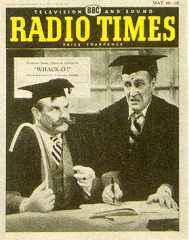 Whack-O ! ran for a number of performances on both radio and television in the late 50s and early 60s. Of the television ones very few exist, however almost every one of the radio programmes exist in the Jeremy Stevenson Sound Archives.
The Goon Show


There must be about one hundred and fifty episodes safely preserved in the Jeremy Stevenson Sound Archives. "The Goon Show" started life as "Those Crazy People". Sadly none of these episodes are known still to exist. Maybe one day they will come to light.