An interesting cross (Pink Fir Apple x Desiree) has produced two popular potato varieties: Anya and Moulin Rouge.

They both resemble Pink Fir Apple strongly, but grow more rapidly and even in bad blight years will give a good crop if planted early.

Here are the parents:

Tubers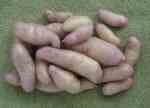 ..........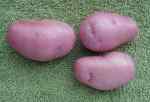 and here are Anya and Moulin Rouge: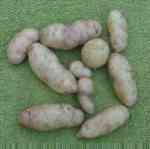 ..........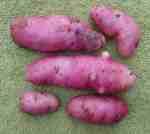 ANOTHER INTERESTING CROSS:
Pink Fir Apple has been crossed with Charlotte and produced "Harlequin". Pictures shown below.

Tubers - parent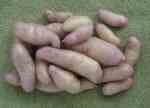 ..........



Pink Fir Apple and Charlotte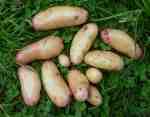 Here's the progeny - Harlequin.
Nigel Deacon / Diversity website