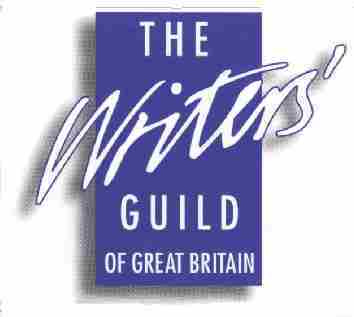 ..................................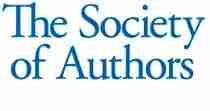 NEW TINNISWOOD AND IMISON AWARD SUBMISSIONS
Just received from Jo McCrum, Society of Authors....

Thank you for all those who have already submitted scripts for the 2011/12 awards.

To coordinate with next year's BBC Audio Awards we requested 18 months of scripts (January 2011 – June 2012) rather than the usual 12 months. We appreciate that it has been difficult for producers to submit scripts to be broadcast over March-June 2012 and wish to extend the deadline for those plays (and those plays only) to 1 May. After this date we will not accept any late entries.

The following year we will accept entries for 2012/13 awards from July 2012-December 2013. After this, our judging procedure should be in synch with the BBC Audio Awards, should they continue.

Imison entries should be sent to Jo McCrum, The Society of Authors, 84 Drayton Gardens, London, SW10 9SB. Tinniswood entries should be sent to Anne Hogben, Writers' Guild of Great Britain, 40 Rosebery Avenue, London, EC1R 4RX. For further information and entry forms please see www.societyofauthors.org

10 Feb 2012

NEWSFLASH..... 29 Jan 2012

Tinniswood winner - Stephen Wyatt, for 'Gerontius'.

Well done, Stephen.

Special Commendation: Rebecca Lenkiewicz, for "Sarah and Ken".

Details below.



.....

.....

==========================================



UPDATE.... the venue and date have been changed - The 2011 winners are to be announced on 29 January 2012 at the inaugural BBC Audio Awards, Radio Theatre, BBC Broadcasting House, and NOT on 4 Dec as previously stated.

TINNISWOOD SHORTLIST

For the best original radio drama script broadcast in 2010.


The Climb by Andrea Earl

Sarah and Ken by Rebecca Lenkiewicz

Setting a Glass by Nick Warburton

Gerontius by Stephen Wyatt


NOTES ON THE PLAYS


THE CLIMB
By Andrea Earl. Three men venture on a climb of their lives. Frankie, John and Bud are ready, but this is not a mountain, nor a great hill they are preparing to climb - it's Blackpool Tower. Frankie has Down's syndrome, John is blind and Bud is only 3'6". It was Frankie's idea as he wants to follow in the footsteps of his hero Sherpa Tensing. The men are forced to pull together as a team in a race against time in an attempt to reach the top as the police try to intercept their highly dangerous (and highly illegal) deed.

Frankie ........... Tommy Jessop
Bud ........... Warwick Davis
John ....... Liam O'Carroll
Frankie's Mum ......Olwen May
Policeman ........ Gerard Fletcher
Producer/Director - Pauline Harris


SARAH AND KEN
15 May 2011. Drama on 3. by Rebecca Lenkiewicz.

BBC: "A desperate love story, and a beautiful history of the treatment of madness, written by one of Britain's foremost playwrights for the two lead actors. Sarah and Ken met as foster siblings, and fell in love. While he has married a good wife and fathered beautiful children, she has spent her whole life in institutions, and they have maintained a passion for each other that has no place in either of their surroundings. And now it's 1968, time to change."

Cast
Sarah ..... Annette Crosbie
Ken ..... David Bradley
Lorna ..... Jessica Raine
Nurse ..... Christine Kavanagh
Doctor ..... David Seddon
Spank ..... Vineeta Rishi
Driver ..... Jude Akuwudike
Producer Jessica Dromgoole.


SETTING A GLASS
By Nick Warburton. A man is summoned to a hospital where his elderly mother is fading away. He arrives in the middle of the night and walks through empty corridors looking for a coffee machine. He avoids sitting at his mother's bedside.

He gets talking to a young woman whose life is starting, just as his mother's is ending. As he tells her about his mother's uneventful life, he comes to understand some of the mechanisms at play in his strange inability to sit with her.
SETTING A GLASS (2 Nov 2010, R4) was by Nick Warburton, winner of the Tinniswood Award in 2006. There was virtually no plot at all, and I was reminded of what Don Haworth said in 1987: that simplicity is the key to success in radio drama. "Look at the film "Zulu''-that was basically about people charging up and down a hill....the film became a classic". In "Setting a Glass", a middle-aged man visits his mother in hospital; she is at the end of her life. A young nurse talks to him ... That's it - but what a play! Beautifully cast, produced and acted. James Fleet was the man, Hannah Pierce the woman, and the producer Peter Kavanagh. (........ND, VRPCC review, Sept 2010)



GERONTIUS
Stephen Wyatt's play explores why Cardinal Newman and another priest were buried together.

Destined to be the first English saint for centuries, the great theologian, poet and Catholic convert Cardinal John Henry Newman (1801-90) insisted in his will that he was to be buried in the same grave as fellow convert Fr Ambrose St John, whom he had known for over thirty years.

Stars Derek Jacobi as Newman and explores the relationship between Newman and Ambrose, the concerns aroused at the time and the controversy surrounding the recent decision to exhume their bodies. The play also draws on some of the themes in Dream of Gerontius (music by Edward Elgar).

Cardinal Newman ..... Derek Jacobi
Fr Ambrose St John ..... Nicholas Boulton
Fr Faber ..... Geoffrey Whitehead
Angel ..... Karl Davies
Demon ..... Michael Jayston
Reporter ..... Ben Warwick
Lecturer ..... Jane Whittenshaw

Directed by Martin Jenkins.
A Pier production for BBC Radio 4.


GERONTIUS (R4, 8 Jul 10), by Stephen Wyatt, examined the thirty-year relationship of Cardinal Newman and Friar Ambrose St. John, his mentor and friend. Newman insisted in his will that he was to be buried in the same grave.

Partway through the play we hear a gay rights protestor calling the Catholic Church homophobic.

This is one of three modern perspectives offered late in the play on the controversy over the deep love between Newman and St John.

A second sees the inscription on Newman's tomb as an expression of a belief that intense human love foreshadows our experience of divine love.

The third offers the Catholic perspective that we should focus on what Newman has to tell us, rather than bring in unhistorical ideas about gay love.

The play is a meditation of what the intense love between these two men actually meant; it's not about shoe-horning that love (for which the documentary evidence is very clear) into anybody's convenient category.

Derek Jacobi played Newman, and Friar Ambrose was Nicholas Boulton, supported by Geoffrey Whitehead, Karl Davies, Michael Jayston, Ben Warwick and Jane Whittenshaw. The director was Martin Jenkins, working for Pier Productions.

As I write this (19 Sept) the Pope, on his visit to London, is presiding at the ceremony of Cardinal Newman's Beatification, in front of 50,000 spectators, at a park near Birmingham; a step towards the Victorian theologian becoming a saint. Apparently there have been two recently verified miracles associated with Newman. It's a strange world. (.....ND, VRPCC review, Dec 2010.)




The prize of £1,500 is donated by the Authors' Licensing and Collecting Society, and the judges are Robert Bathurst, Paul Donovan and Nell Leyshon. The Award was established by the Society of Authors and the Writers' Guild of Great Britain and is administered by the Society of Authors

UPDATE.... the venue and date have been changed - The 2011 winners are to be announced on 29 January 2012 at the inaugural BBC Audio Awards, Radio Theatre, BBC Broadcasting House, and NOT on 4 Dec at the Radio Theatre as previously stated.


Info. sent by Jo McCrum, Society of Authors - many thanks ........... -ND.



For further information please contact Jo McCrum at the Society of Authors

Email: jmccrum@societyofauthors.org | Tel 020 7373 6642




CALL FOR ENTRIES
The Tinniswood Award - £1,500 to the writer from the Authors' Licensing and Collecting Society (ALCS).

Submissions deadline: 4 February 2011.

The award honours the best original radio drama script broadcast in the UK during 1 January – 31 December 2010.

Submissions are by producer only and are restricted to a maximum of two entries per producer. We would like to encourage producers to send in quality scripts and would prefer a script that you are confident is the best. Judges for this year's award are yet to be confirmed.

The work must be an original piece for radio, and may also include the first episode from an original series or serial. When submitting 15-minute episodes from a series or serial we will require consecutive episodes (including the first episode) to make up at least 45 minutes. The judges reserve the right to call in the subsequent episodes if required.

We welcome 30-minute plays provided that they were stand-alone and that characters and situations are original to the writer. An adaptation for radio of a piece originally written for any other medium will not be eligible.

Submissions should consist of
· a completed nomination form from the producer, along with a non-refundable entry fee of £50
· four copies of the script (as broadcast)
· a supporting statement, a 250 word synopsis and 250 word author biography.

More information and entry forms on the SOCIETY OF AUTHORS website.

Nigel Deacon