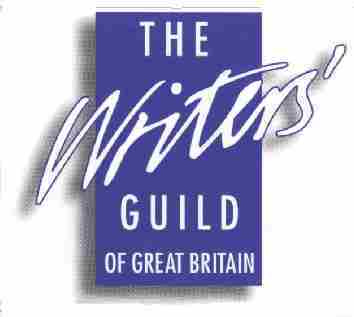 ..................................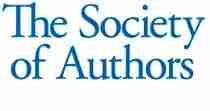 IMISON AWARD WINNER, 2009

for plays broadcast during 2008
Girl Fom Mars by Lucy Caldwell (repeated on R4, 23-26 November 2009, tbc)
The following shortlisted plays were also aired on R4's Afternoon Play slot over 23-26 November 2009: Cobwebs by David Hodgson (2009 Alfred Bradley Bursary runner-up) and Flaw in the Motor, Dust in the Blood by Trevor Preston (shortlisted for the 2009 Mental Health Media Awards). All plays including the shortlisted The Switch by Ali Smith and The Heroic Pursuits of Darleen Fyles by Esther Wilson will receive a further broadcast on BBC7 over January 2010 (dates tbc).

>>pictures from this year's Imison & Tinniswood awards (2009)<<

IMISON SHORTLIST

The Imison Award honours the best original radio drama script by a writer new to radio, broadcast over 2008.

The prize of £1,500 is donated by the Peggy Ramsay Foundation and judges are members of the Society of Authors Broadcasting Committee (David Docherty (Chairman), Mike Bartlett, Nazrin Choudhury, Joe Dunlop, Alison Joseph, Nell Leyshon, Karen Liebreich, Sue Limb, Anne Sebba and Nick Warburton).

The shortlist was:

Flaw in the Motor, Dust in the Blood by Trevor Preston
(Toby Swift, BBC Radio Drama)

Girl From Mars by Lucy Caldwell
(Anne Simpson, BBC Northern Ireland)

Cobwebs by David Hodgson
(Gary Brown, BBC Radio Drama)

Notes on these plays are shown lower down the page.

The presentation of the Imison and Tinniswood Awards, by Mike Hodges, took place on the evening of 27 October at the British Academy, London.

We would like to offer our thanks to: Imison judges: novelist, academic, columnist, chairman of the Digital TV Group and chief executive of CIHE David Docherty; dramatist Mike Bartlett; dramatist and actor Nazrin Choudhury; dramatist and actor Joe Dunlop; dramatist and novelist Alison Joseph; dramatist and novelist Sue Limb; dramatist and actor Nick Warbuton; TV producer and non-fiction writer Karen Liebreich; dramatist and novelist Nell Leyshon;and documentary maker and biographer Anne Sebba. Tinniswood judges: writer and radio critic Kate Chisholm; producer Roger Elsgood; and former Chief Secretary to the BBC, Director of Television at the IBA, and writer Colin Shaw CBE. Master of Ceremonies - former Head of BBC Radio Drama and independent producer Gordon House.

Notes for Editors:
Richard Imison was a BBC script editor, Deputy Head of the BBC Radio Drama department and the Managing Director's spokesman for Radio. His entire career was devoted to radio drama and developing new talent. He discovered dramatists such as Tom Stoppard, but also encouraged established writers such as Edward Albee, Ludmilla Petrushevskaya, Alexander Gelman, Harold Pinter and Samuel Beckett to write for the genre. He founded an International Commissioning Scheme and worked on steering committees for both the Prix Italia and the European Broadcasting Union.

The Imison and Tinniswood awards are supported by The Society of Authors, The Writers' Guild and the ALCS.

If you have a professional interest in the awards or shortlisted plays and would like to receive an invitation to the ceremony or for further information please contact Jo McCrum on jmccrum@societyofauthors.org

Submissions and Eligibility - see below.

A summary of past winners 1994-2008 is shown below. More detailed information about each year is shown here:

2009 2008 2007 2006 2005 2004 2003 2002 2001 2000 1997 1995 1994

Background information about the award and about Richard Imison is given at the bottom of the page.


NOTES ON THE SHORTLISTED PLAYS


FLAW IN THE MOTOR....2008
25 11 2008 - Drama which explores manic depression; by Trevor Preston. Thomas's dreams are like thriller plots; even if his daily life is anything but. His complex relationship with his partner Lizzie reaches crisis point when he tries to steal a lorry to drive a load of supermarket food to Africa. Thomas ...... Rory Kinnear Dr Klein ...... Susan Engel Amy ...... Fenella Woolgar Lizzie ...... Janice Acquah Peter ...... Paul Rider Dr Beard ...... Jonathan Tafler Nita ...... Manjeet Mann Ratched ...... Inam Mirza. Directed by Toby Swift.
Judges' Comments
Trevor Preston's play combines an intimate knowledge of its subject with excellent, heartfelt yet objective writing. It's vivid and imaginative and it pulls no punches. Through memorable scenes and taut dialogue it offers an honest exploration of manic depression, drawing the listener into the complexities of internal chaos and the disintegration of the external world.



GIRL FROM MARS....2008
Girl from Mars, Lucy Calwell's radio play, (broadcast on BBC Radio 4 on 3 Jun 2008), has already won the Irish Writers' Guild Award for Best Radio Script of 2008.

"I came home because they found a body. It was two weeks before my twenty-first birthday and a month before my final exam results were out. Which meant I was almost exactly as old as she was. As she was."

Five years ago, almost to the day, Eleanor's big sister Amy disappeared. At about 3pm on a Saturday afternoon she walked out of the house and no-one ever heard from her again. They never found out what happened to her, either. Until now…

Cast: Alana Kerr, Joe Armstrong, Kieran Lagan, Maggie Cronin, Andy Moore, Nikki Doherty, Christopher Fitzsymons, Fo Cullen, Mary Kelly, Hannah Gordon, Martha Gordon, Naomi Fearnon, Connor Williamson and Harry Robinson. Producer Heather Lamour, director Anne Simpson.

(Lucy's site can be found at http://lucycaldwell.com.)
Judges' Comments
This is a gripping and powerful depiction of the effect on a family when one sibling goes missing. The beautifully-told story begins when a body is found and the remaining daughter returns to be with her family while they await identification.

Girl From Mars is moving and emotionally taut. It veers away from sentimentality and felt personal and believable. The structure is complex – combining three different timescales – and uses radio to its full potential, using many techniques including voice-overs, dialogue, text messages, and voice mail. The story has a shades-of-grey resolution about how a story ends, the way a person's life can tragically stop short - and this is echoed in the subtle way the writer ends her own play too.


Biog. update: Lucy Caldwell's novella, The Furthest Distance has just been published by the small Irish press Netherlea. Her stage play Guardians, which premiered at the HighTide festival in May last year, is coming back for a London run and tour in 2010.


COBWEBS....2008
20 2 2008 - Psychological drama by David Hodgson. Greg Drake is just getting his life back together after the death of his wife. But then his house is broken into when he is asleep. Nothing is taken; but his peace of mind is destroyed. Greg ...... Kevin Doyle Cathy ...... Fiona Clarke Louise ...... Helen Longworth Jenny ...... Beth Palmer PC Morgan ...... Roy Carruthers Denny ...... Mark Winstanle . Producer Gary Brown.
Judges' Comments
This play starts dramatically as a conventional ghost story or detective thriller but quickly deepens and becomes something multi-layered. David Hodgson sustains the audience through that transition with believable characters and an intensely moving dilemma. He explores how conscience, or the dead, or one's psyche - who knows? - can become a reality, a real and tangible presence on occasions. He adapts this idea very well to radio using a number of dramatic tricks to reinforce the dilemma of the central character and his relations with his family. He also plays cleverly and adeptly with sound and voice to create a clear and involving mental and physical landscape. This play has remained strongly with us since first reading it.
update....Cobwebs was a runner-up in the Alfred Bradley Bursary Award run by the BBC for new writers. David Hodgson's second drama The Granny Killers has been broadcast on Radio 4.
Acknowledgements: to Jo McCrum of the Society of Authors, who supplied most of the above information, the judges' comments, and photographs of the Imison / Tinniswood presentations. Many thanks, Jo.
-----------------------------------------------------
Submissions will be accepted from any party (production, broadcasting organisation, producer or independent production company, editor, writer, writer's agent, etc.). The submission must be accompanied by an entry form setting out the date and time of transmission, the broadcasting body concerned, who produced the piece, and a statement to the effect that the piece was the first radio drama to be broadcast by the writer or writers.
Submissions for the award must consist of a completed nomination form as well as three copies of the writer's original script and recording of the broadcast. Further copies will be requested if the work is short-listed. Please email a 250 word synopsis and 250 word author biography to Jo McCrum. Entries will not be returned and should be sent to Jo McCrum, The Society of Authors, 84 Drayton Gardens, London SW10 9SB.
Click to print an application form. Please note this is the old form; the 2010 version will probably be similar but is not yet available on the Society of Authors website. Go there to check!

Old Imison Application Form (pdf format)
Submissions for the award must be received by 1 Jan 2010.
Eligibility: Any radio drama first transmitted within the United Kingdom between 1st January and 31st December 2009 by a writer or writers new to radio. The work must be an original piece for radio, and it must be the first dramatic work by the writer or writers that has been broadcast. It may also include the first episode from an original series or serial.
An adaptation for radio of a piece originally written for stage, television or film is not eligible. Please check the Society of Authors website for the small print.
-----------------------------------------------------------------