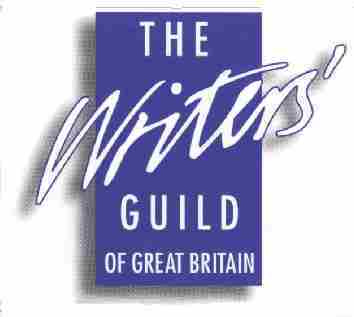 ..................................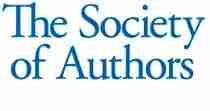 WINNER, announced 29 Jan 17
Comment is Free, by James Fritz.
And this was a double win - the play also won the Imison Award. Well done, James!



Tinniswood Award Shortlists, announced 3 Jan 2017
The Tinniswood is presented annually for the best original audio drama script. A prize of £2,000 is generously sponsored by the Authors' Licensing and Collecting Society. The judges this year are: Nicholas McInerny, Shelley Silas and Tim Stimpson. Photos and full details, including the judge's citations, full scripts and audio clips, are available here. We are delighted to announce the following shortlist:

THE STROMA SESSIONS by Timothy X Atack
Produced by Nicolas Jackson, Afonica, 84', BBC Radio 3
Judges' comments:
"As a ghost story it drew on many of the filmic and literary tropes of the genre, but nonetheless created a unique sonic journey that felt entirely suited to the medium. Masterfully constructed, the tone, sounds and melodies leapt off every single page. It will haunt our imaginations for a long time."

Diversity website review
There was an interesting play broadcast on Radio 3 entitled THE STROMA SESSIONS, by Timothy Atack (R3, 2105, 30 Oct 2016). It was a fantasy recorded on location, about four musicians who disappear whilst making an album on the Scottish island of Stroma. The Blackletter Quartet want to make music in a ghost town...... Stroma was abandoned by its last residents in the early 1960s and its few remaining buildings, battered by winds and the North Sea, stand dilapidated. The tale is told through a series of audio files found on the internet five years after they went missing. It reminded me of Julian Simpson's work: plays based on a discovery of lost recordings.

Jane Anderson wrote about the play in RT: ..it appears to be the perfect setting for a string ensemble to record some atmospheric music, with the old church and empty houses providing suitably effective acoustics. But the island does not let go of its sounds, or its visitors, ever. The four musicians are caught up in an increasingly terrifying sequence of events.

The narrator was Colin Salmon; the actors were Valene Kane, Rebekah Staton, Jade Matthew and David Carlyle. The producer was Nicolas Jackson and the music, written by Danny Norbury, was played by Danny, Hazel Correa and Patricia Ramirez.

A HISTORY OF PAPER by Oliver Emanuel
Produced by Kirsty Williams, BBC Radio Drama Glasgow, 43', BBC Radio 4
Judges' comments:
The judges said: "This was a play written in the form of a scrapbook that dared to put one of the most seismic events of recent history (9/11) at its heart, but never allowed it to overwhelm the highly personal and beautifully drawn love story. As such it was a refreshingly unfamiliar take on the familiar themes of love, loss and memory."
RT Synopsis, RT:
26 Jan 2016: A loves story in which a man sorts through the contents of a cardboard box; each piece of paper he picks out holds a memory. Pieced together, the memories tell the story of a love affair. Him: Mark Bonnar, Her: Lucy Gaskell. Producer: Kirsty Williams.

COMMENT IS FREE by James Fritz
Produced by Becky Ripley, BBC Radio & Music Bristol, 45', BBC Radio 4. This play has also been entered for the Imison Award.
Judges' comments:
"In the wake of the murder of Jo Cox, this diamond sharp exploration of the current state of public debate couldn't have been more prescient. Acutely observed and not without humour, we particularly admired how the scale of its construction combined with the efficiency of its storytelling. A brave and provocative Afternoon Play."
Diversity website review
......a scathing comment on the superficiality of Facebook and other social media. People at the other end of the internet are an unknown quantity; they are not really friends, though they may become friends if you meet them. Secondly, although there's a lot of useful information on Facebook and similar sites, the amount of superficial, ill-informed and spiteful comment also on there is enormous.

Anyway - to the play. A woman with an outspoken media-man as a husband goes through very hard times after he goes a step too far on a television programme and someone stabs him. The play then speculates about the sickly social-media aftermath to this event. You can imagine it ... platitudes plastered all over Facebook and twitter; comments like 'Love Matters', followed by the ubiquitous and mindless 'Share if you Agree'. Frighteningly realistic.

The cast: the wife was played by Rachael Stirling and the husband by Tobias Menzies. A few media personalities appeared as themselves and the producer was Becky Ripley. (....ND, Diversity website review, Dec 2016)
ND/RT synopsis:
A woman with an outspoken media-man as a husband goes through hard times after he goes one step too far on a television programme. Loosely based on what happens on social media and the superficiality of the conversations between Facebook "friends". Hilary Cooper: Rachael Stirling, Alistair Cooper (who hardly appears): Tobias Menzies. Produced by Becky Ripley. A few media personalities appear as themselves.
Link to more information, photos, scripts, etc: Writers' Guild website.








* * * * * * * * * *

The Tinniswood Award was established by WGGB and Society of Authors to perpetuate the memory of Peter Tinniswood as well as to celebrate and encourage high standards in radio drama. For further information contact Sarah Woodley at WGGB.


Call for Entries – Imison and Tinniswood Awards


Help us celebrate the best audio drama by sending in your writers' productions. Please forward to all your networks and apply with all supporting materials before 29 September 2016.




Tinniswood Award


Best original script - now £2,000, up from £1,500 last year, sponsored by the ALCS. Jointly administered by the Society of Authors and the Writers' Guild.


Previous winner: Julian Simpson for Fugue State (produced by Karen Rose, Indie, Sweet Talk Productions).


Jointly administered by the Society of Authors and the Writers' Guild. Got a query? Email Anne: anne@writersguild.org.uk


Both awards will be presented at the next BBC Audio Drama Award ceremony in early 2017.


Imison Award


Best original script by a writer new to audio drama - the award has doubled - it's now £3,000, sponsored by the Peggy Ramsay Foundation. Administered by the Society of Authors.


Previous winner: Eoin O'Connor for 30 Eggs (produced by Gemma McMullen, BBC Drama Belfast for BBC R4).


Finalists included Iain A J Ross for A Thing Inside a Thing Inside a Thing, R4 (produced by James Robinson, BBC Wales) and Emma Spurgin Hussey for The Churchill Barriers, R4 (produced by David Hunter, BBC, London).


Administered by the Society of Authors. Any questions? Email Jo: JMcCrum@societyofauthors.org









LIST OF PAST TINNISWOOD AWARD WINNERS:
2015 Fugue State, by Julian Simpson
2014 Goodbye, by Morwenna Banks
2013 Marathon Tales by Colin Teevan and Hannah Silva
2012 Kafka the Musical by Murray Gold
2011 Gerontius by Stephen Wyatt
2010 Ivan and the Dogs by Hattie Naylor
2009 Goldfish Girl by Peter Souter
2008 Memorials to the Missing by Stephen Wyatt
2007 Not Talking by Mike Bartlett and To Be A Pilgrim by Rachel Joyce
2006 Beast by Nick Warburton
2005 Norman by Mike Stott
2004 Killing Maestros by Christopher William Hill