......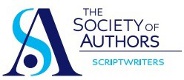 Jointly administered by the Society of Authors and the Writers' Guild of Great Britain.

I have been reminded by Theo Jones of the Society of Authors that it's time now to submit entries for the Imison and Tinniswood Awards. Tinniswood details are below:

Tinniswood Award - £3,000
Best original script with the £3,000 prize being sponsored by the Authors' Licensing and Collecting Society (ALCS). The application form and entry details can be found on the SoA Tinniswood Award page.
The 2018 shortlisted writers were David Eldridge for Jenny Lomas (directed by Sally Avens, BBC Radio Drama) and John Finnemore for Double Acts – Penguin Diplomacy (produced by David Tyler, Pozzitive). Details of last year's winners can be found on our Tinniswood 2018 page. Earlier years can be found at the bottom of this page.
The 2019 judges have not yet been confirmed.
The award is jointly administered by the Society of Authors and the Writers' Guild of Great Britain.
Please contact Sophia Jackson, Co-Secretary to the Scriptwriters Group with any questions: sjackson@societyofauthors.org.
ND, Diversity website.


LIST OF PAST TINNISWOOD AWARD WINNERS:
2018 Borderland, by Sarah Woods
2017 Comment is Free, by James Fritz
2015 Fugue State, by Julian Simpson
2014 Goodbye, by Morwenna Banks
2013 Marathon Tales by Colin Teevan and Hannah Silva
2012 Kafka the Musical by Murray Gold
2011 Gerontius by Stephen Wyatt
2010 Ivan and the Dogs by Hattie Naylor
2009 Goldfish Girl by Peter Souter
2008 Memorials to the Missing by Stephen Wyatt
2007 Not Talking by Mike Bartlett and To Be A Pilgrim by Rachel Joyce
2006 Beast by Nick Warburton
2005 Norman by Mike Stott
2004 Killing Maestros by Christopher William Hill




Note that 2016 is not missing; there was a change in the way the year was worked out.